Southern India Aquarists


INDIA

and
Archana Exports (P) Ltd.
Chennai - Madras
INDIA



Southern India Aquarists (SIA) was established in 1975 and is a leading exporter of Tropical Aquarium Fish from India.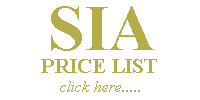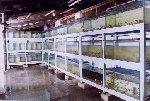 SIA
is a leading fish breeder, wholesaler and exporter of Tropical fish, Gold fish, Marine fish, Aquatic plants, tanks, Aquarium accesories, fish feed, medicines, etc...

---
We have been in the field of breeding exotic tropical fish for the past 25 years from our state-of-the-art 15 acre fish farm on the outskirts of Chennai/Madras, - which is is the biggest ornamental fish farm in the country.
We also EXPORT INTERNATIONAL STANDARD INDIAN WILD CAUGHT FISH


from
INDIA
which speaks of our quality and commitment.
---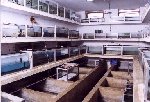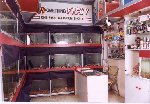 Southern India Aquarists
and
Archana Exports (P) Ltd.
#8, Giri Road,
T. Nagar.
Chennai/Madras - 600 017.
India
Phone: 91-44-8255825 : 91-44-8252752
Fax : 91-44-8259524
E-mail : fishfarm@pobox.com
http://www.tissd.com/sia.htm
---
OUR STOCK LIST IS UPDATED EVERY 30 DAYS
remember to book mark this page to check our stock levels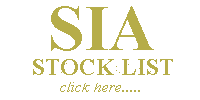 ---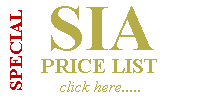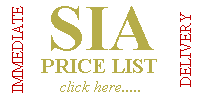 Indian wild caught fish


---

You are welcome to send your order / enquiry to us by