JNP AGRO - SYSTEMS PRIVATE LIMITED. MADRAS/CHENNAI INDIA.
ROTARY DITCHER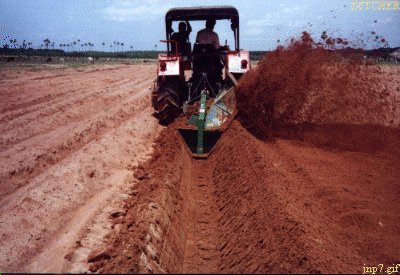 MAKES     V 
TRENCHES


Mounted on a fixed 3 point hitch.

Suitable for working in fields for preparing levys.


Useful for making trenches of different sizes for irrigation, drainage and cable laying, etc.


Excavated material uniformly distributed to the right side upto 10-20 mtrs or can be deposited to form a bank on the right of the ditch.

---

Back Home
---
PREVIOUS PAGE ¦ NEXT PAGE ¦ HOME ¦
---