JNP AGRO - SYSTEMS PRIVATE LIMITED. MADRAS/CHENNAI INDIA.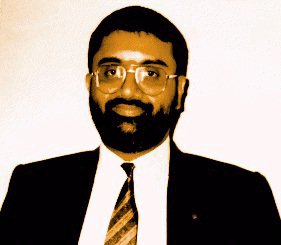 The Founder

Mr. N K Gopinath, B.Sc.,B.L aged 38 years, having 17 years of experience in the Engineering industry, involving marketing and exports of products like ROTARY TILLER (Rotavator), Pasture Topping Equipments like Slashers, Mowers etc. Post Hole Digger and Sugarcane Harvesters.
Infact he pioneered in introducing most of the above agricultural implements for the first time in India.
Widely travelled, having visited over 35 countries.
Member Rotary club of Madras, A Premier service organisation in the City of Chennai.
Past Member and past National executive of Round Table India Young Mens Association with high ideals of service.

---
Company Profile-
JNP AGRO-SYSTEMS which was set up in January 1994 as a Private Limited Company, has established itself as a major player in the field of Mechanized Agricultural Implements in the Organized Sector within a span of 3 years, and is poised for a growth in an Industry with great potential.
JNP AGRO-SYSTEMS has signed a Joint Venture Agreement with its Collaborator M/s.SOVEMA S.p.A. of Italy who are one of the world leaders in the field of Agricultural Implements and is setting up an Unit under the name and style of JNP SOVEMA AGRO-SYSTEMS PVT.LTD., to produce over 5,000 Units per year.
The products that the Company makes are predominantely Tractor Attachments which use the tractor power like the Rotary Tillers to prepare Seed Bed, the Post Hole Diggers to drill holes for Plantations etc, the Rotary Ditchers to make `V' trenches for Irrigation, Pipe Laying etc, Mowers for Pasture Topping, Sunflower Threshers and other Implements. As a part of its trading activity, it deals with the Products from the world leader M/s.CAMECO INDUSTRIES INC., of Louisiana U.S.A., mainly their Sugarcane Harvesters which is fast becoming a necessity in India. It also deals with another Italian Company making Tractor Attached Generators from 6.5 KVA to 33 KVA. The Company also represents many other leading European Companies making present generation Farm Machinery.
As a part of its marketing strategy the Company has established Dealers in most parts of the Country and has also been successful in supplying its products to many Government Departments in different States including Kerala, Karnataka, Tamil Nadu, etc., and has recently tied up with two Tractor Majors as an OE supplier. This speaks volumes of the Company's Products and its quality.
Despite increased industrialization, our economy still is largely agro based. However, the availability of farm labour is on the decrease and the area under agriculture is also increasing. Thus Indian farmers are increasingly on the lookout for more productive farming techniques. The use of tractors in agriculture is becoming more and more prevalent, with a present population of over 1 million tractors, and projected to grow at the rate of over 1,20,000 tractors per year.
Indian farmers until recently were not utilizing the enormous power of the tractors, by using productivity improving agricultural implements. However, increased awareness, decline in the availability of labour and the entry of corporates into the agricultural sector has seen a growing demand for these implements.
JNP with its aggressive and innovative marketing strategic hopes to fill this gap effectively and also became a leading player in the hi-tech agricultural machinery manufacturing sector.
The Company is managed by Mr.N.K.Gopinath who has been in the field of Agricultural Implements for over 12 years now. Mr.N.K.Gopinath's rich experience in the Agricultural Implements Industry will be an invaluable asset to JNP Agro System. He has in-depth understanding of the technology involved in the manufacture of Farm Implements. More importantly, perhaps, he is well kinown in the relevant circles in the Agricultural Field, be it Dealers, Tractor Manufacturers, Clients or Government Departments., He has travelled widely having visited over 35 Countries in the last 15 years and having visited most of the major Agricultural Shows in the World.
---

Back Home
---