The
Group

http://www.indiacement.com

Future Plans

---

The India Cements Limited (ICL)

---

The future plans of India Cements include diversification into the Sugar and power sectors, ICL has obtained a license for setting up a 2500 TDP green-field sugar plant in Mandya, Karnataka.
The Sugar Plant is expected to go on stream by the end of 1998.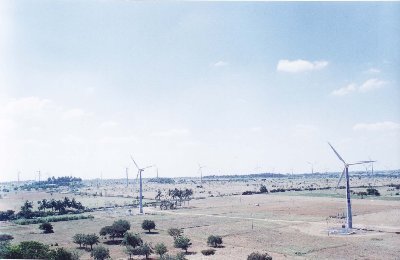 India Cements entered the Power Sector with the installation of 44 Nos., 225 KW wind electric generator each, at Mellagoundapalayam Village, Palladam Taluk, Coimbatore District. The 9.9 MW Windfarm Project was commissioned in last quarter of 1995. Further under the Government of Tamil Nadu's captive power project scheme, India Cements has been granted an in-principle approval to set up a 100 MW power plant at Tirunelveli.
The focus of India Cements, however, would be on extending its core activity of cement manufacture, on retaining its dominance in the southern cement market and increasing its capacity to over 5 million tonnes in the near future. Towards this end, India Cements has recently acquired Visaka Cement, a 0.9 million tonne cement plant in Andhra Pradesh and is well set to take over the Yerraguntla Cement Plant of Cement Corporation of India.
---
---
The India Cements Limited
Corporate Office: "Dhun Building"
827, Anna Salai
Madras - 600 002 - India
Phone: +91 -44-8521526 - Fax: +91-44-8520702
---

Email: indiacements@pobox.com
http://www.indiacement.com
Best viewed with
Homepage designed and hosted by TISSD
Copyright © KSS 1997
---